In one corner we have the Governator, Austrian robot-come-politician and Last Action Hero, Arnold Schwarzenegger. In the other, the Italian Stallion and occasional disposable super mercenary Sly Stallone. It's a silver screen rivalry to drown in testosterone and make a pyrotechnics expert cry with joy. How then, do they stack up in our own stakes?
THE KILL COUNT
Arnold Schwarzenegger Whether it's by shotgun, sword or high-pressure plumbing ('let off some steam') Arnie knows how to make hearts stop and heads pop. Granted he's slowing down in his old age – if indeed he ages rather than rusts – but he still stands atop a pile of bodies around 509 high, according to Auralnauts' impressive 28-minute long video detailing all of his onscreen kills.
Sylvester Stallone Rambo alone puts Stallone near the top, and he's barely slowed down in his determination to add yet more notches to his blood-spattered bedposts. Auralnauts also did the math on Sly, revealing his kill count to be even bigger at 539.
THE WATCHES
Arnold Schwarzenegger Arnie likes his watches. Big watches. AP Royal Oaks, U-BOATs and of course Panerais, his collection is pretty much what you'd expect from a man with lifetime hosting duties at the gun show. A couple of years back he went a step further and launched his own watch collection. They were designed to look like APs and the like, but without the price tag. Were they any good? Er… well, do you like watches with more impact and less subtlety than a hand grenade on a budget? Great! The Arnold Schwarzenegger watch collection was built for you. Finding it nowadays though is easier said than done. Far more successful was his collaborative Royal Oak Offshore, dubbed the Legacy Chronograph.
Sylvester Stallone There's a reason Stallone is one of the most famous faces in watchmaking; he has more timepieces than Rocky has internal haemorrhages. That includes Panerais aplenty – he's always been a fan of the Italian military divers – and a few U-BOATS too for when nothing else is big enough. Like Arnie, he's also created some of his own pieces. Granted the Chaos watch and pen made with Montegrappa make any special forces tattooist wince at the overuse of skulls, knives and snakes, but more recently was Sly's collaboration with Richard Mille. The Tourbillon Adventure is… well, if Rambo were a watch, it would be that. In fact, it's probably deadlier to the untrained wrist.
THE RIDES
Arnold Schwarzenegger He has a tank. Sorry, just wanted to get that out of the way. Arnold Schwarzenegger owns an M47 Patton tank and regularly crushes things with it. Forget governing a state, forget being one of the most iconic names in Hollywood; you know you've made it when you can park on top of other cars. When he's not riding around on his set bike from Terminator 3: Rise of the Machines, he also has a few military style Hummers, a Dodge Challenger SRT – one of the few cars with more muscle than himself – and an Excalibur. We can only assume he was trying to buy a sword, as the Art Deco run-around seems an odd choice. Not that we're going to argue.
Sylvester Stallone It looks like Stallone leaves the military machismo on set, at least compared to Arnie. He favours the fast over the furious, with a fair few Mercedes AMG speedsters, a couple of Ferraris (an F40 and a 599 GTB Fiorano) and a seriously cool custom Ford Mustang GT – a fitting ride for the Italian Stallion. A Bentley Continental GT, a Rolls-Royce Phantom, a Porsche Panamera and a few American muscle cars, his is a serious herd of horsepower. Like Arnie he also takes his silver screen two-wheeler out occasionally, though for him it's a custom number from New Orleans specialists Bourget. Oh, and he also owns a Bugatti Veyron. Enough said.
THE BOX OFFICE
Arnold Schwarzenegger With one of the most iconic sci-fi franchises in history under his prodigious belt – and any Eighties film with an explosion – just how much did the Governator net himself in noncampaign funds? His films grossed a grand total of $3,620,000,000. With that we'd buy a tank, too.
Sylvester Stallone So, what funded all these overcompensating excesses? A career-long box office total of $4,900,000,000. Figures.
THE ONE-LINERS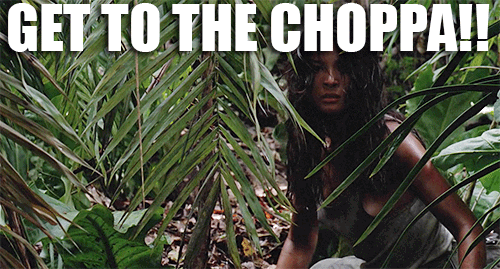 Arnold Schwarzenegger "Get to the choppa!" "You're a choirboy compared to me!" "I'll be back." "Ice to meet you."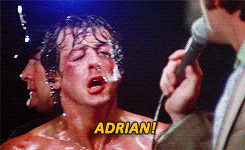 Sylvester Stallone You want a war? I'll give you a war you wouldn't believe." "I am the law!" "You're a disease and I'm the cure" "ADRIAAAAAAAAAAAAAAAAN!"
VERDICT
More box office dollars, a higher body count and a goddamn tank… his own-brand watches might not have set the horological landscape afire with manly napalm, but Arnie's rap sheet is still too unassailable a challenge for even Rambo to meet.